Dramatic Results
Without the Drama

It's never been easier to love the skin you're in. Backed by unparalleled commitment to safety and efficacy, this FDA-cleared device is used by leading health care providers and individually customized to rejuvenate from the inside out for younger looking skin. Uncover your best skin with SkinPen.
Neck Wrinkles
Target skin's natural collagen without heat or chemicals. Reduce the appearance of aging for more youthful-looking skin.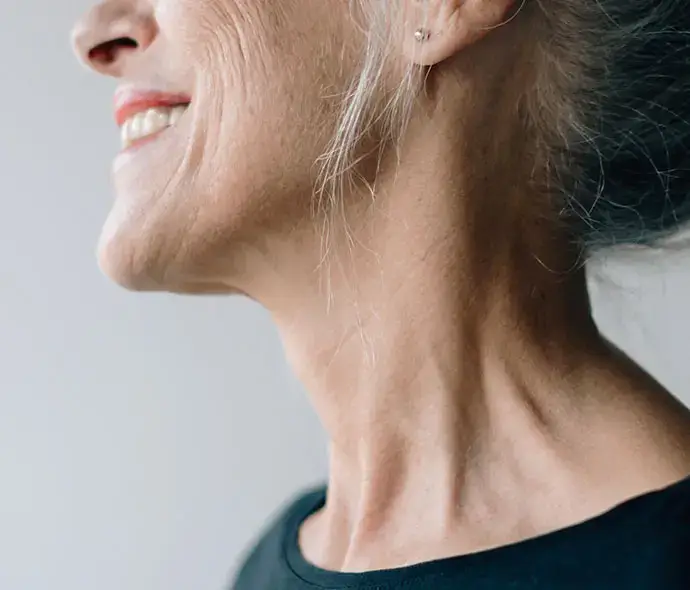 SkinPen gives your skin the reset that it needs. Not only is SkinPen the first FDA-cleared microneedling device, but it's also made in the USA – which means it's rigorously tested for safety. Experience radiant results in as little as three treatment sessions!
Your Questions, Answered
Find answers to the most commonly asked questions.
SkinPen Buzz
SkinPen is widely praised in the media and recognized as a top-tier treatment within the aesthetics industry.
The SkinPen® Precision system is a microneedling device and accessories intended to be used as a treatment to improve the appearance of wrinkles of the neck for Fitzpatrick skin types II - IV and to improve the appearance of facial acne scars in adults with all Fitzpatrick skin types aged 22 years and older. Rx only. See intended use, important safety information, and clinical trial details (data on file) at skinpen.com.
This website and the information contained is for residents of the United States only. For other markets, please follow the link above to visit skinpen.com/international.
1. For important safety information such as intended use, contraindications, warnings/precautions, and clinical summaries: (1) Patients consult Patient Labeling; (2) Healthcare Professionals consult Instructions for Use / User Manual."