SkinPen®
 

for Neck Wrinkles

 
The skin on your neck is different from the skin on your face. This delicate area has less fatty tissue and collagen, along with fewer oil glands, making it more prone to wrinkles, crepey texture and a slackened appearance. That's why the first signs of aging often appear on the neck.
But there are also other culprits behind neck wrinkles, aka "Tech Neck". The frequent, repetitive motion of looking down at devices, like your phone can also increase and accelerate the look of horizontal neck wrinkles, lines and creases.
But whether they're caused by age or tech, neck wrinkles can leave you feeling less confident. Instead of covering up, SkinPen can improve the look of neck wrinkles and uncover your best, firm, radiant, younger looking skin. As the first FDA-cleared microneedling treatment, SkinPen is the trusted choice of leading dermatologists and aestheticians and recommended by 90% of clinical trial patients. Younger, firmer, and more radiant skin awaits!
What Makes SkinPen®
 

Different

 
SkinPen is the first FDA-cleared
microneedling treatment and is:
Clinically tested and proven

Backed by an unparalleled commitment to safety and efficacy

Performed by leading dermatologists and aestheticians

Convenient, requiring little to no downtime

Simple, with results in just in as few as three 30 minute sessions

Designed to work without chemicals, heat or stress

Engineered and made in the USA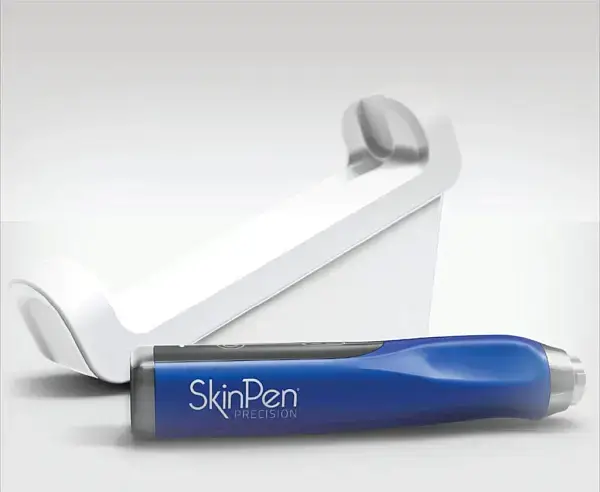 SkinPen's Dramatic, Visible Results
Every picture tells a story, and the pictures in this gallery illustrate your skin's potential to tell a new story. These dramatic transformations in facial acne scars and neck wrinkles are why SkinPen microneedling is one of the fastest-growing in-office procedures worldwide and why 90% of clinical trial patients would recommend SkinPen to their friends and family!