Laser Procedures
EDEN Spa & Laser is proud to offer cutting edge Elos Technology for the most effective and comfortable laser dermatology procedures. ELOS is the first and only technology that simultaneously harnesses the power of bi-polar radio frequency and optical energy to achieve a more youthful appearance without downtime.
The following laser skin treatments are all powered by revolutionary Elos Technology:
ReFirme Skin Tightening
Achieve youthful, tightened and toned skin. Only Refirme skin tightening, via wrinkle reduction, with elos technology can offer superior results with the highest levels of comfort and safety. The combined bi-polar radio frequency and light energies of elos technology precisely heat the dermal tissue within the target treatment area. This stimulates collagen production and produces a firming effect in lax skin. Fine wrinkles are reduced and the texture of your skin becomes smoother, more luminous and toned.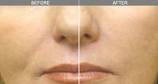 VelaShape
VelaShape is the 1st FDA-cleared non-invasive medical solution for circumferential reduction and the 1st FDA class II cleared platform for cellulite reduction. Powered by the revolutionary elos technology, VelaShape treats the deeper tissue, offering a measurable reduction in fat layers, circumference and the upper layers of the skin, resulting in cellulite reduction. It is an easy non-invasive, no downtime, comfortable deep therapeutic treatment. Velashape is the only FDA cleared device that effectively and safely contours, shapes and slims the body by reducing cellulite and firming problem areas in as little as 4 treatments.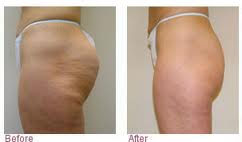 Skin Rejuvenation
A treatment for redness, age spots, spider veins, sun damaged skin and uneven skin tone. With our skin rejuvenation treatment, you can say goodbye to Rosacea (redness), spider veins, age spots, uneven skin tone and sun damaged skin. Skin rejuvenation with Elos technology can offer superior results safely and comfortably.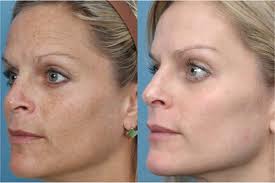 Matrix IR Wrinkle Reduction
Look as young as you feel with the Matrix Wrinkle Reduction procedure featuring elos fractional technology. This treatment will effectively and gently reduce mild to moderate wrinkles. Most patients start to notice improvement between 2-3 sessions. Some patients note improvement even after the first treatment.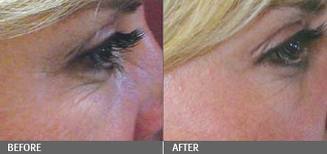 LaserVein Removal
If leg or facial veins are a problem for you, we have good news – you don't have to live with it! Offending veins (small, red spider veins on the face to large blue-green leg veins) can be easily and effectively diminished with state-of-the-art Elos Leg Vein Treatments. Get the clear skin and smooth legs you desire with the safe and effective elos Leg Vein Treatment.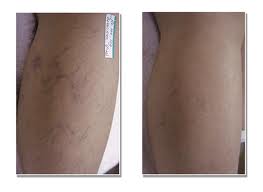 Eden Spa offers two Laser Hair Removal Treatments
Elos Laser for light to medium skin tones and Candella Yag for darker skin tones. Our aestheticians will assess your skin type and recommend the best Laser Hair Removal treatment for you.
Elos LaserHair Removal
Effective, Gentle & Safe Hair Removal. Say goodbye to unwanted hair growth on all body areas including: upper lip, cheeks, chin, neck, breasts, stomach, arms, shoulders, bikini area, legs, and back. Elos is the first and only technology that uses combined energies to effectively and gently remove hair of many colors and types from all skin tones. Achieving beautiful, silky smooth skin is now easier than ever.
Candela Yag Hair Removal
Candela Yag laser is for treatment of hair removal in Dark and Tanned Skin. The Nd:YAG laser is one of the most versatile lasers in medicine. The Candela® GentleYAG is an excellent hair removal laser. By targeting the hair follicle deeply in the dermis of the skin, it can create significant reduction in hair counts. Candela®'s Dynamic Cooling of the skin further protects the upper layers of the skin from unwanted side effects. Results are beautiful silky smooth skin.
Call us at 683-1066 to schedule your free consultation!