Injections/Botox
We offer several options for non-surgical facial rejuvenation including Botox® and dermal fillers. Call us at (901) 683-1066 to schedule your complimentary consultation with one of our nurses.
BOTOX®
Botox® Cosmetic is used to reduce dynamic lines caused by muscles of facial expression. Clients request Botox Cosmetic to have a more relaxed, refreshed appearance. Botox Cosmetic is a quick and minimally-invasive procedure consisting of a few tiny injections for relaxing lines, crow's feet, and wrinkles.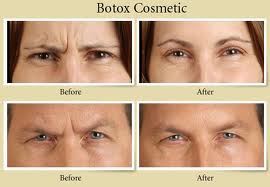 JUVÉDERM®
Juvederm is a smooth gel filler that is used to instantly smooth away wrinkles around your mouth and nose. With just one treatment, you'll get natural-looking results that can last up to a year.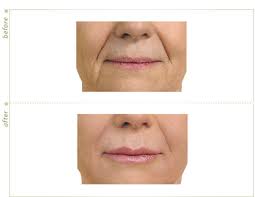 JUVEDERM VOLUMA XC®
Voluma XC is a clear gel filler used to correct age related volume loss in the cheek and midface area. Voluma XC smooths and contours cheeks and the upper midface for a more youthful appearance. This natural-looking correction can last up to two years.
DYSPORT®
This injectable treatment for wrinkles is made from the same neurotoxin as Botox. Dysport is injected directly into the muscles that cause facial wrinkles, temporarily immobilizing them. It specifically targets the glabullar muscles — the ones that form creases on your forehead when you frown.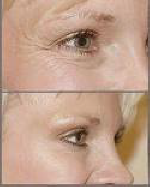 RESTYLANE®
One of the most popular and reputable options among injectable dermal fillers, Restylane is made from cross-linked chains of hyaluronic acid. Restylane is a regenerative substance that occurs naturally in the human body and promotes the volume and elasticity of the skin. Because of its unique capabilities as a non-surgical option for wrinkle removal, Restylane is used to treat a wide array of imperfections, including nasolabial folds ("smile lines"), melomental folds ("crows feet"), forehead wrinkles, lip wrinkles, dark under eye circles, scarring, and other hollow areas of the face.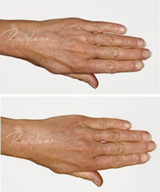 RADIESSE®
The ideal way to achieve wrinkle reduction is by replenishing lost volume. With RADIESSE® wrinkle filler, you welcome back your own natural collagen to smooth out the signs of aging. That's because RADIESSE wrinkle filler's unique formulation stimulates collagenesis – the production of new collagen – which results in increased volume for natural looking wrinkle correction that may last a year or more in many patients.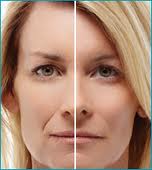 PERLANE®
Perlane adds volume and fullness to the skin to correct moderate to severe facial wrinkles and folds, such as the lines from your nose to the corners of your mouth (nasolabial folds). Perlane is a clear gel formulation of hyaluronic acid that is specifically formulated to add fullness like your body's own hyaluronic acid.

KYBELLA®
Kybella is the first and only FDA approved injectable treatment for improving the appearance of moderate to severe submental fat also known as the "double chin". The active ingredient in Kybella is Deoxycholic Acid, a naturally occurring molecule found in the body. This aids in the breakdown and destruction of the fat cells.
VOLBELLA®
JUVÉDERM VOLBELLA® XC is found to increase lip fullness and soften the appearance of lines around the mouth through one year.
VITAMIN B12
It plays a key role in brain and nervous system function and in red blood cell formation. This shot can be given every 4 weeks for optimum health benefits.
AMIC 12 Liprotropic / Fat Injection
Lipo shot is a combination of all natural ingredients designed to burn fat and increase energy. When combined with diet and exercise program, case reports show this combination to improve weight loss up to one additional pound per week! The Lipo shot is recommended to be given once a week for the duration of intended weight loss.